Kelly Ruth
Kelly Ruth is a Textile/New Media artist from Treaty 1, Winnipeg, currently living in Treaty 6, Edmonton. She has been activating her textiles and tools through using electronics, sound, and integrating microcontrollers into the foundations of her woven cloth. She has created several bodies of work using fibre, dyeing with plants, and weaving, recognizing these as early technologies, and a relationship that humans have had with the land. Most recently she has been researching and creating in the virtual world. In performance she uses contact microphones and effects pedals on her weaving loom and other fibre related tools. She has performed solo and with an improvisational trio named Civvie. She has performed solo at the Vancouver New Music Festival, NUMUS, Handmade Assembly, Forthwith Festival and has exhibited a textile/sound installation as part of Send + Receive Festival, as well as participated in a residency at the Textile Arts Centre in Iceland and performed at KM28 in Berlin. Working with Civvie she has performed at Sounds Like Festival, Now Hear This Festival in a collaboration with Ethan Bokma and respectfulchild, Jazz Winnipeg Festival, and has opened for an improvisational collaboration between Venetian Snares and Daniel Lanois.

Kelly has been building installations and performing live sound in a virtual world. In the work that she will be presenting she will juxtapose her loom performance in her studio with her avatar performing on a virtual loom in the virtual world.

**MARCH 19 - SPRING EDITION**
website: kellyruth.ca
instagram:

@kelly__ruth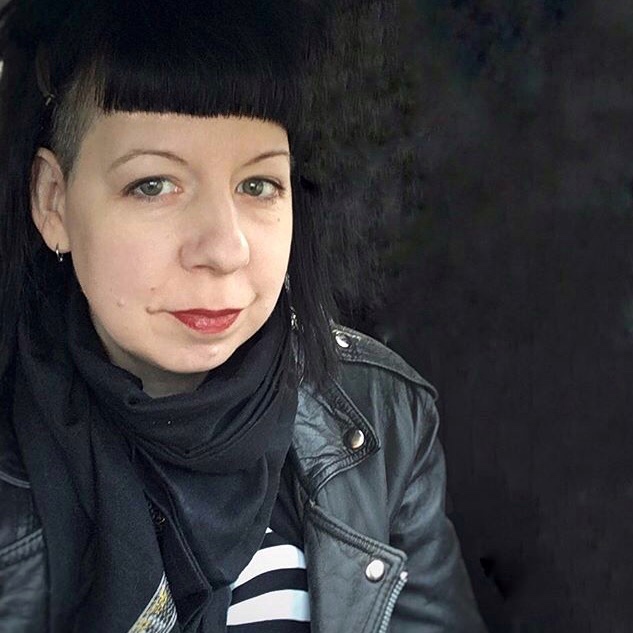 Thoughts On The Shift To Working In Virtual Worlds

When the pandemic hit, all of my sound performance gigs had been canceled and I immediately looked towards ways to perform online. I performed through Zoom, Instagram live, and Twitch but I also decided to pursue the idea of performing in a virtual world. Years ago I had briefly explored Second Life and wondered if I could reignite my journey through my pre-existing avatar. After logging back into Second Life, I began to meet other creatives and have spent the past year and a half performing live sound, DJing and building simulated environments while learning 3D modeling. When performing, I am basically giving a live headphone concert sending my sound to a simulated land through an internet radio stream. People represented as avatar's teleport to my shows from wherever they are in other simulated lands of the virtual world. Throughout this exploration, I have been thinking more about the human's experience within the metaverse. As more and more people participate in immersive computing perpetual worlds, I wonder how societies will manage the philosophical questions raised by engaging within virtual worlds in the future?

Culture is a fascinating study in virtual worlds. It is international, and includes many subcultures. The friendships I have made have become a valuable part of my growth as an artist. What I have observed in the virtual world that I spend time in, is that people crave art and spend many hours engaging with art. I also find that art in the virtual world is created with joy, curiosity, and in the spirit of art for art's sake. It is collaborative, non-transactional, and people are free to come and go as they please. Access to art is free for all and people can give money to artists by way of tipping if they wish. Since there is a built in economy of buying and selling digital assets, people have spending money in the world and tipping is widely practiced. There is a relational factor that exists within the culture where people are meeting mind to mind in an inherently creative environment. Interactions with one's community are frequent, and authentic due to the non-competitive nature, and the sheer mechanics of being able to pop in often for short periods and share space casually. This is something that I wish was more present in Canadian artist culture. Something akin to the neighbourhood pub or cafe where creatives meet daily, share news, skill share, and get to know each other more deeply over time. There are many virtual worlds in use, and as big companies such as Meta race to become the next widely accepted universe, it is my belief that artists will be essential in building the next iteration of the internet. I have come to believe that virtual worlds will be adopted by the mainstream within the next few years and will radically change aspects of society. I am very curious to see how it all shakes out.