LIVESTREAM PROGRAM
Tune in to the main page of thisispique.com to watch performances live from the Arts Court Theatre at Pique and a program of animated and experimental shorts!
IRL Program:
✦✦✦✦✦✦✦✦✦✦✦✦✦✦✦✦✦✦✦✦✦✦✦✦✦✦✦✦✦✦✦✦✦
URL Program:
New Chance - 'To the Edge'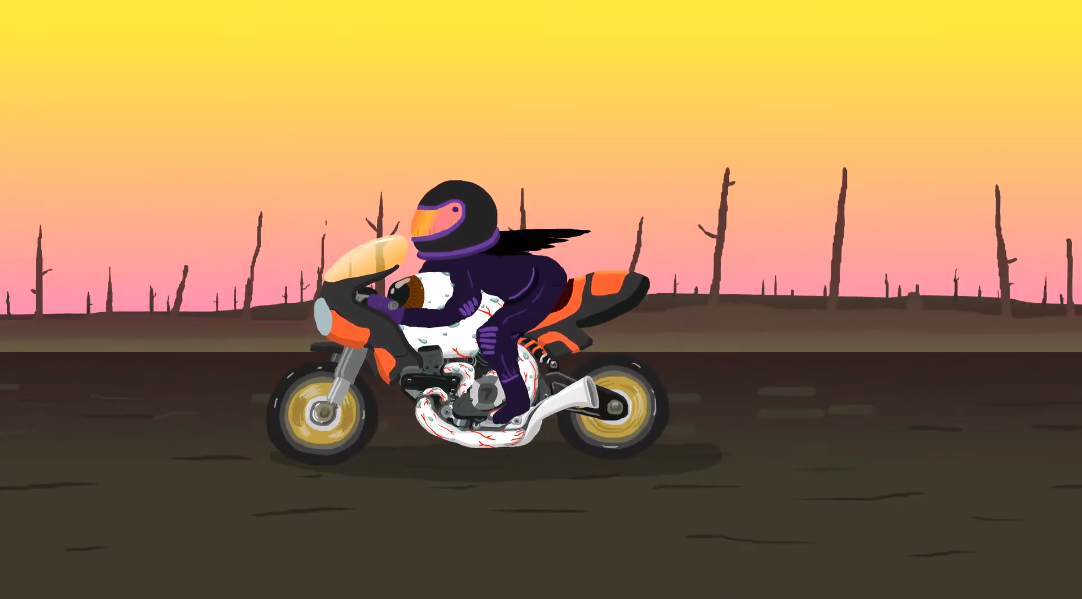 Music by New Chance From the album Real Time


Animated by Seth Scriver


New Chance
is the solo project of Toronto-based music producer, Victoria Cheong. Her work in music also includes backup singing, remixing and a long time collaborative practice in contemporary dance. Occasionally she scores film and video, occasionally she DJ's or makes thematic mixes, and very occasionally she organizes events. Other recent projects include a collaboration with reggae legend Willi Williams, and the musical duo Nice Hands with poet Aisha Sasha John. She released an EP, Hardly Working in 2019 and LP, Real Time in 2021.

Mixed by Lisa Conway
Mastered by Heather Kirby at Dreamlands Mastering

We Are Time


Dedicated to the memory of Jessica Scriver

If you or someone you know needs help and needs someone to talk to, please reach out:


Canada Suicide Prevention Service (CSPS)
1-833-456-4566
First Nations and Inuit Hope for Wellness
1-855-242-3310
✦✦✦✦✦✦✦✦✦✦✦✦✦✦✦✦✦✦✦✦✦✦✦✦✦✦✦✦✦✦✦✦✦
Gentle Party - 'God Complex'
Directed, animated, illustrated and edited by Eva Dominelli
Additional animation and editing by Ryan Quiring
Music by Gentle Party
Eva Dominelli is an Illustrator, Animator and Visual Artist based in Vancouver, British Columbia. She graduated in 2017 from Emily Carr University of Art + Design with a BFA in Illustration. Eva has been creating work and exhibiting in Vancouver since 2006, in a variety of visual art forms including illustration, directing music videos, animation, and print design.

Ryan Quiring is a motion and graphic designer who has created live music visuals for musicians at performances around Vancouver including the Roundhouse Performance Centre, China Cloud Studios, VIVO, and The Cultch.

Gentle Party is a chamber pop trio that pioneers an expansive sound distinct to their West Coast roots. The distinct voices of each member triangulates to create a sound that is dream-like, pandemonious, playful, and evocative. Harpist Elisa Thorn (The Giving Shapes, HUE) and Juno-award winning violinist Meredith Bates (Pugs and Crows) weave a lush bed of strings with acoustic virtuosity and electronic processing for the hauntingly evocative voice of Jessicka (Hunting, Jessicka) to rest on. Their debut album, Jouska (2017) was longer-listed for the Polaris Prize and enjoys radio play on CBC. Their sophomore album, God Complex, was released in February 17, 2022 and has been described as a "startlingly confident and accomplished second album" (Joseph Stannard, The Wire).
✦✦✦✦✦✦✦✦✦✦✦✦✦✦✦✦✦✦✦✦✦✦✦✦✦✦✦✦✦✦✦✦✦
Annie Socoria - 'Spark 07/31/22 Adjacent'

Sound & visuals by Annie Socoria


Annie Socoria is an Ottawa based experimental audiovisual artist. They create atmospheric ambient soundscapes and dynamic abstract video using a variety of methods (modified and hand-built electronics, hardware and software synthesizers, "no-input" mixing, audio and video feedback, analog video glitch, cassette tape loops, field recordings, and more).

Sound and light are crafted using a multidisciplinary approach with a focus on exploration and the discovery of unconventional
techniques.