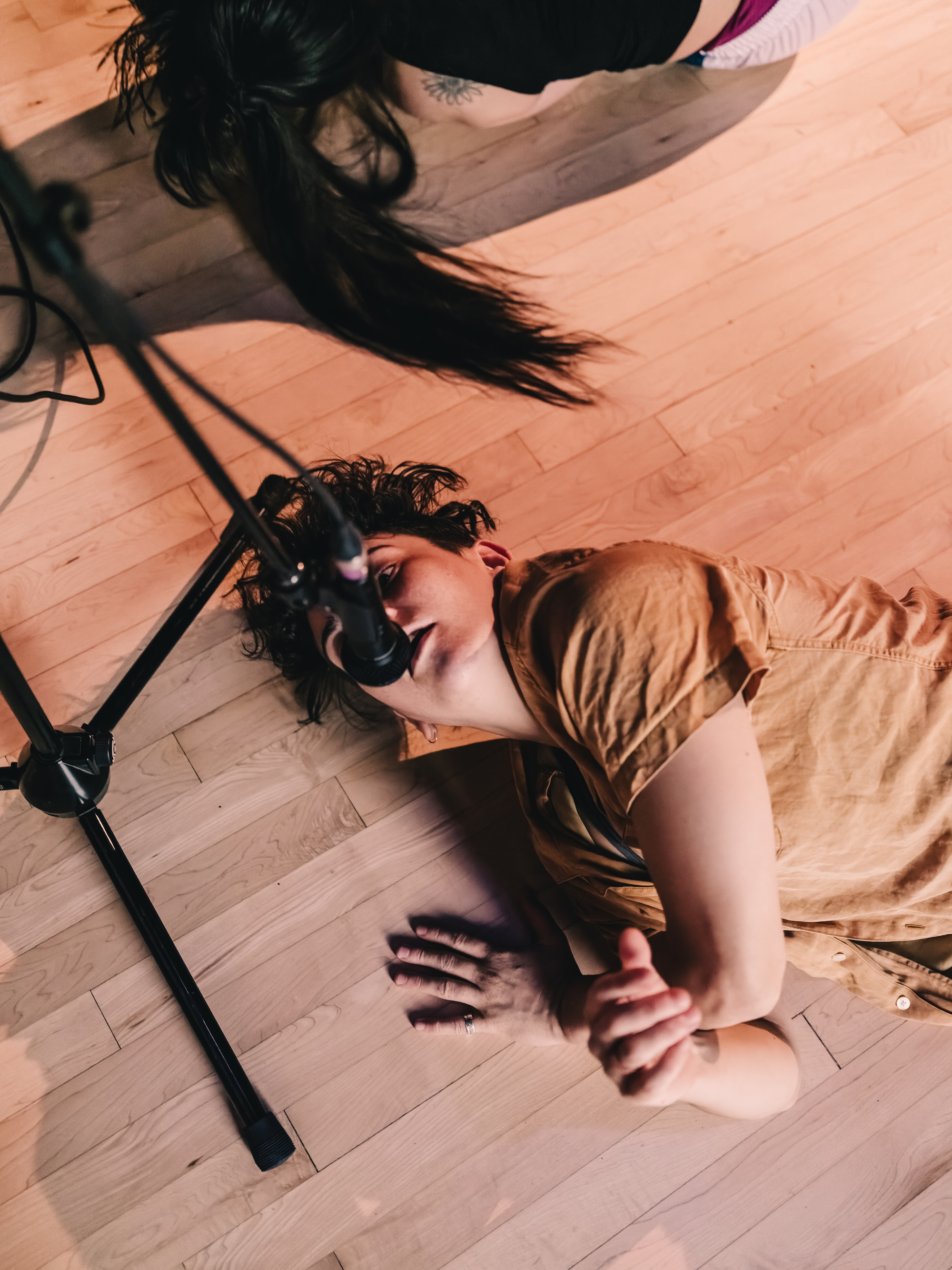 bend (open rehearsal)
bend is a sound and movement research project. You're invited to be in the ODD BOX with us for a long or short time while we explore interactions between audial and physical concepts. This "open rehearsal" is the culmination of several weeks of work exploring what "bending" looks, feels and sounds like.

With residency support from ODD | Open Source Studio.
Choreographer: Jocelyn Todd


Music/sound design: Pierre Luc Clément


Dancers:
Katherine Ng
Alya Graham
Charles Cardin-Bourbeau
Mélanie Suarez
Jeanne Théroux Laplante
Shania Leblanc
Rosalie Paquette
Date:
September 23, 2023

Location:
ODD Box

Showtime:
19:00-22:00