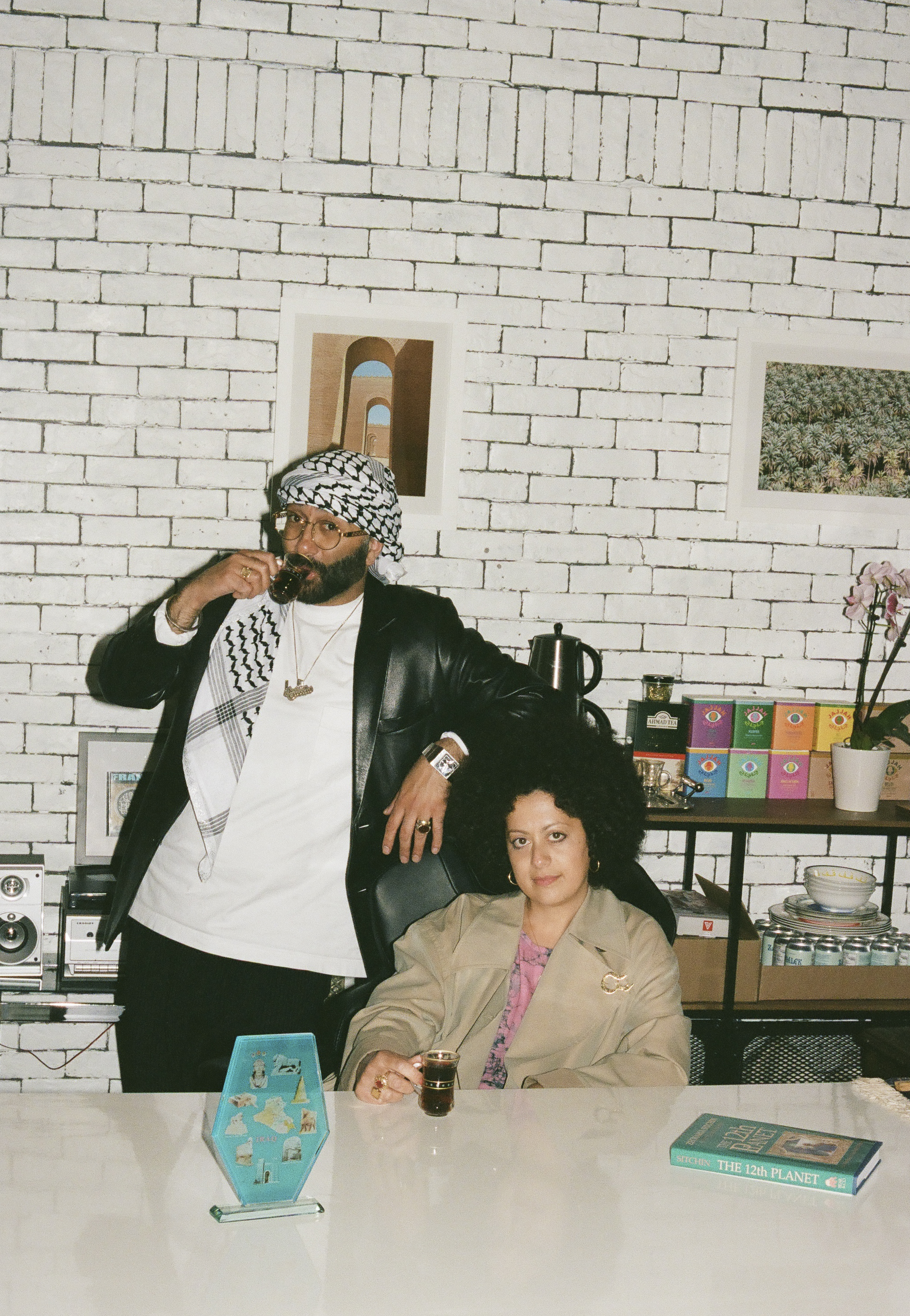 WE ARE THE MEDIUM:
MAKTABA BOOKSHOP
---
LIBRAIRIE MAKTABA BOOKSHOP is an independent bookstore and versatile cultural space located in a heritage building in Montreal's vibrant Old Port area. MAKTABA is a concept bookshop, carrying a curated selection of English-language books by diverse authors on a variety of subjects, for readers of all ages. Their mission is to cultivate and share knowledge, inspiration and imagination to the greater Montreal community, with a global virtual reach.

MAKTABA is the headquarters of the collective, We Are The Medium. Founded in 2013 by Sundus Abdul Hadi and Yassin "Narcy" Alsalman, WATM is a small, independent culture consultant group based in Montreal. Their work is intentional, intuitive and fiercely independent. With a birds eye view of industry, and suspended in diaspora, our intention is to give back what we have received from culture.

"Our MAKTABA bookshop pop-up in Ottawa comes at the one-year anniversary of our space in Old Montréal. In celebration we will be bringing exclusive prints and merchandise representative of our journey, as well as a selection of books from our shop.

At the end of our day presence in Ottawa, Yassin 'Narcy' Alsalman will be sitting with Sundus Abdul Hadi to discuss her vision, the reason for Maktaba's existence as well as what she has learned in the last year of running the art-led business in the heart of Montreal."


The Makings of a Maktaba: Culture Over Commerce
Sundus Abdul Hadi in Conversation with Yassin "Narcy" Alsalman

Join us for an intimate conversation with the founders of Maktaba Bookshop, Sundus Abdul Hadi and Yassin Alsalman, about what it means to create space, curate with care, and cultivate community through the power of books and knowledge.

Date:
June 10th, 2023

Location:
Atelier

Showtime: 14:00